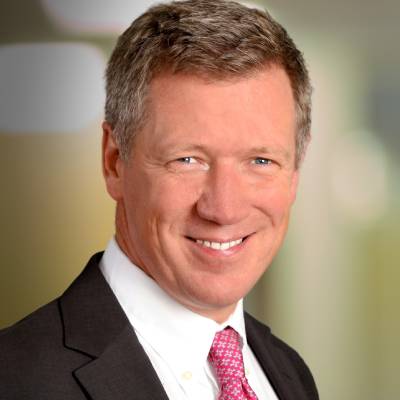 The letter published below from Mark Hirst's legal representative Gordon Dangerfield QC, to Dorothy Bain, the new Lord Adovate, requires elucidation.
'Conspiracy theorist' is a taunt regularly flung at 'chippy' Scots, sometimes by journalists that should know better. It soon gets tedious. Dare to express dissent over the action of a group or an individual and you are classed as a conspiracy theorist, a cheap way of closing down the discussion. No one can blame the Scots for being paranoid. Over 300 years of relentless Westminster deceit and planned harvesting of our wealth fashioned us this way. We have every reason to be suspicious.
It takes only two people to constitute a conspiracy. They need not be people of influence. A gun, a rope and a grudge is enough in a cowboy movie. One can describe a group's silence as a conspiracy when they face wrong doing and say nothing, or do the opposite, conspire in mob attack. The women who accused Alex Salmond were coached, the SNP actually paying a legal expert to rehearse them. Events were held back until it amounted to circumstantial evidence. That's a conspiracy. There may have not been winks, nods or secret handshakes, but collectively it amounts to a conspiracy.
Concerted attacks on Joan MacAlpine and Joanna Cherry for their GRA beliefs by SNP members may have began unco-ordinated and spontaneous, collectively it was a conspiracy. SNP faithful exhorting confederates to block the output of key critics of the SNP is a conspiracy. In those cases, COPFS has made no arrests.
The attack on Jewish aspects of my childhood was not a conspiracy. It began from the ugly mouth of Gary Smith, a limpet mollusc of the discredited and misogynist GMB Union's Scottish branch. Once he handed the falsehood to the GMB's servants in Scottish Labour to promote, it became a conspiracy.
Also, SNP politicians blocking honest dissent on the Internet may not be a policy any of them discussed, but allowed to do it is a conspiracy of endorsement by the SNP hierarchy. The SNP working with the Crown Office via the Lord Advocate, James Wolffe, to frustrate Martin Keatings avid hope to prove in court a second referendum on independence a right of Scotland's sovereign people, was a conspiracy. That it was done openly is no less of a stratagem.
The non-intervention of Nicola Sturgeon in the painfully protracted situation of her husband, Peter Murrell, withholding SNP account books from scrutiny, is something of a conspiracy, at the very least an example of why husband and wife should not be allowed ever to lord it over a political party and therefore a nation.
Those occasions are the emergence of values which require reasoning and limitation. In the end it is about the age-old battle of discourse versus method, or put simply, good versus evil. Seekers of censorship are ministers for the Gospel of Uniformity.
Is there a conspiracy inside the Crown Office of Scotland? Recent behaviour inflamed by the lickspittle, imperious prevaricater James Wolffe QC would suggest so. Whether he was a willing equivocator is unknown. He did what was expected of him spectacularly well. That there sat within the Crown Office a former member of MI5 is an outrage. One never leaves the service. You are tied for life by a code of loyalty and silence, omertà.
The Scottish Lord Advocate and COPFS is able to function above the law apparently by creating rules and identifying antedivulean laws convenient as the occasion demands. They proffer themselves for questioning in a mock show of open democracy but their behaviour tells observers they think themselves unaccountable for their actions. How else does one conclude than staff see themselves as immune from court jurisdiction for malicious prosecution? This corrupted system illustrates convincingly why Scotland must take its governance back into its own hands – yesterday.
What did Mark Hirst do that saw him arrested, journalist, broadcaster and fierce critic of SNP lethargy? He published a video. Complaints about his all-too brief video posted on social sites came from two complainers, the same as two accusers of Alex Salmond, they enjoying sustained anonymity under the patronage of the Rape Crisis Centre. The centre is funded by the Scottish Government. The Scottish Government is given protection by the Crown Office's flaky dual role. Not a conspiracy, shout SNP faithful.
Thus incentivised, detectives who worked on the Salmond case, executed a search warrant of Hirst's home last April, 2021. This was two weeks after he posted his video explaining his views on the Salmond trial. Having seen it, I can say it was provocative, but not a call to arms. A month later, while COPFS worked on a plausable retaliation strategy – he was arrested, charged with a section 127 communications offence, hastely reduced to the equivalent of a breach of the peace.
His laptop was taken, returned weeks later. No explanation given as to why. No criminal material was found on it. He asserts that he has "lost work contracts totalling tens of thousands of pounds" owing to his prosecution. That does not cover the anxiety and stress he has suffered. And there is still a sizeable legal cost to face, the double jeopardy the powers that be rely upon to silence people when all else fails. Interestingly, Hirst has received "support from servicing police officers who believe COPFS is damaging the reputation of the entire legal system". Police Scotland is losing patience.
How striking is strong voices so grieviously subjected to unwarranted official attacks yet have not been silenced. Only one has withdrawn from the fray, the Wings Over Scotland site, itself a target for multiple malicious attack. (The editor is liable to break his silence from time to time!) If anything, the majority bounce back to double their effort, convinced a free Scotland can be a better place. Neverthless, the question remains, is the Crown Office's propensity to target voices for Scotland's independence a conspiracy, or its blunders the vanity of the former Lord Advocate, James Wolffe QC?
Scotland is a place where to obtain justice you are forced to fight the justice system.
Hirst's legal representative, Gordon Dangerfield QC, is suing the Crown Office. Published below, without comment, his letter to the new Lord Advocate, Dorothy Bain, QC.
The letter
"We act for Mr Mark Hirst. Please treat this letter as intimation of a claim by him against your staff."Mr Hirst was prosecuted for an offence under section 38(1) of the Criminal Justice and Licensing (Scotland) Act 2010 following comments which he made upon the acquittal of former First Minister Mr Alex Salmond. On 07 January 2021 the charges against Mr Hirst were found to be irrelevant, and a no case to answer submission was upheld.
"It is clear that there never was any basis for him being prosecuted, and the prosecution against him lacked reasonable and probable cause both objectively and subjectively. We also maintain that the prosecution was brought maliciously for the following reasons.
"First, it is clear and obvious that there was no reasonable or probable cause. This of itself is instructive in proving malice.
"Second, a warrant was obtained against our client when the primary evidence was plainly available. The warrant application failed to specify the threats that were being made, and was fundamentally misleading to the court. It was disproportionate to obtain a warrant and the application was not framed in a proper manner. It made false allegations about threats being made, which were established to be untrue.
"We are of course aware of the terms of section 170 of the Criminal Procedure (Scotland) Act 1995 which bears to provide immunity from suit for prosecutors when no imprisonment of the accused was imposed. However, having consulted with Senior Counsel, we consider that that provision is incompatible with Article 6 of the European Convention in that it fails to provide a remedy when a wrong is committed.
"Accordingly, our client's instructions are that we are to place you on notice that we intend challenging the compatibility of section 170 should you fail to admit liability and offer fair compensation.
"Finally, we wish to make clear that this prosecution appears to have been politically motivated. Mr Hirst was, plainly, a supporter of Mr Salmond. We shall of course investigate whether Rape Crisis Scotland were encouraged to make a complaint for political motives, and indeed whether the complainers in the Salmond trial were similarly encouraged to do so.
"We enclose a copy of a writ that we shall be sending to the Chief Constable which is self explanatory. But prior to service, we would reiterate our demand that you admit liability, and confirm that compensation will be paid to our client, failing which we intend altering the writ to include the Lord Advocate as a second defender.
"Further, the bringing of the proceedings by the police amounted to malicious prosecution of the pursuer without that reasonable or probable cause. The police obtained the warrant to search the pursuer's home on the basis that it appeared that the pursuer had committed an offence. He had not. The police did not produce any information to the Sheriff which would have permitted scrutiny of the application as, had that been done, it would have been obvious that no offence had been committed. It was in any event unnecessary for a warrant to be obtained and it was disproportionate to seek one. As averred above, the police had obtained a copy of the postings in any event. The obtaining of the warrant in such circumstances was oppressive, an abuse of power and unnecessary and indicative of malice."
"In short, we'll seek to establish that the warrant to search Mark's home, itself unnecessary in any case, was obtained by the police and COPFS on fictitious grounds. On the basis of that warrant, the police and COPFS, knowing full well what they were doing, seized items which were part of the tools of Mark's trade as a journalist, thereby depriving him of tools by which he might make his living."
The period of 21 days for the Lord Advocate to respond to our letter runs out on 12 Aug 2021.
Explanation
As our letter suggests, "malice" in this context has a specific legal meaning which bears some relation to its meaning in ordinary usage but is quite far from being the same. In practice, what it means is that some further evidence of bad faith beyond the complete lack of justification for a prosecution should usually be present for "malice" in the legal sense to be established.
I take great pride in arguing all of my cases myself. I've been delighted, though, to make an exception for Andrew Smith QC, whose services we're privileged to have secured for Mark's case. Along with a couple of other top QCs, Andrew has been, and continues to be, in the forefront of the successful challenge on COPFS immunity that has made possible the action we're now taking for Mark. He knows this novel and developing area of Scots law with a thoroughness and grasp of detail that is unrivalled at the Bar.
Gordon Dangerfield QC
**********************************************