Prompted by the controversy surrounding the missing £600,000 'ring-fenced' referendum fund – this site bewildered at the never-ending reasons for its absence and its existence – reasons offered by SNP apologists, SNP treasurers, SNP HQ, SNP officials, first minister Nicola Sturgeon, and probably Uncle Tam MacCobblers and all.
The new national treasurer is now the old national treasurer, the previous incumbent elected to clear up the mess having resigned, unable to get sight of the account books to make sense out of the Alice in Wonderland adventures in creative accountancy, ot indeed, to have the right to see the account books held tight by Mr Peter Murrell, the first minister's husband and CEO of the SNP.
The sentence that upends all that is stated before it, is the last one in paragraph 9: "There may be a need for a further fund-raising exercise early in 2022 as we approach critical political watersheds." What watersheds or how many we, the electorate, face is not detailed. Put another way, the SNP are probably saying, they don't have the money at the moment and even if supporters raise enough in 2022, a referendum on independence is not guaranteed. In fact, the implication is, it might not happen at all if not enough money is forthcoming.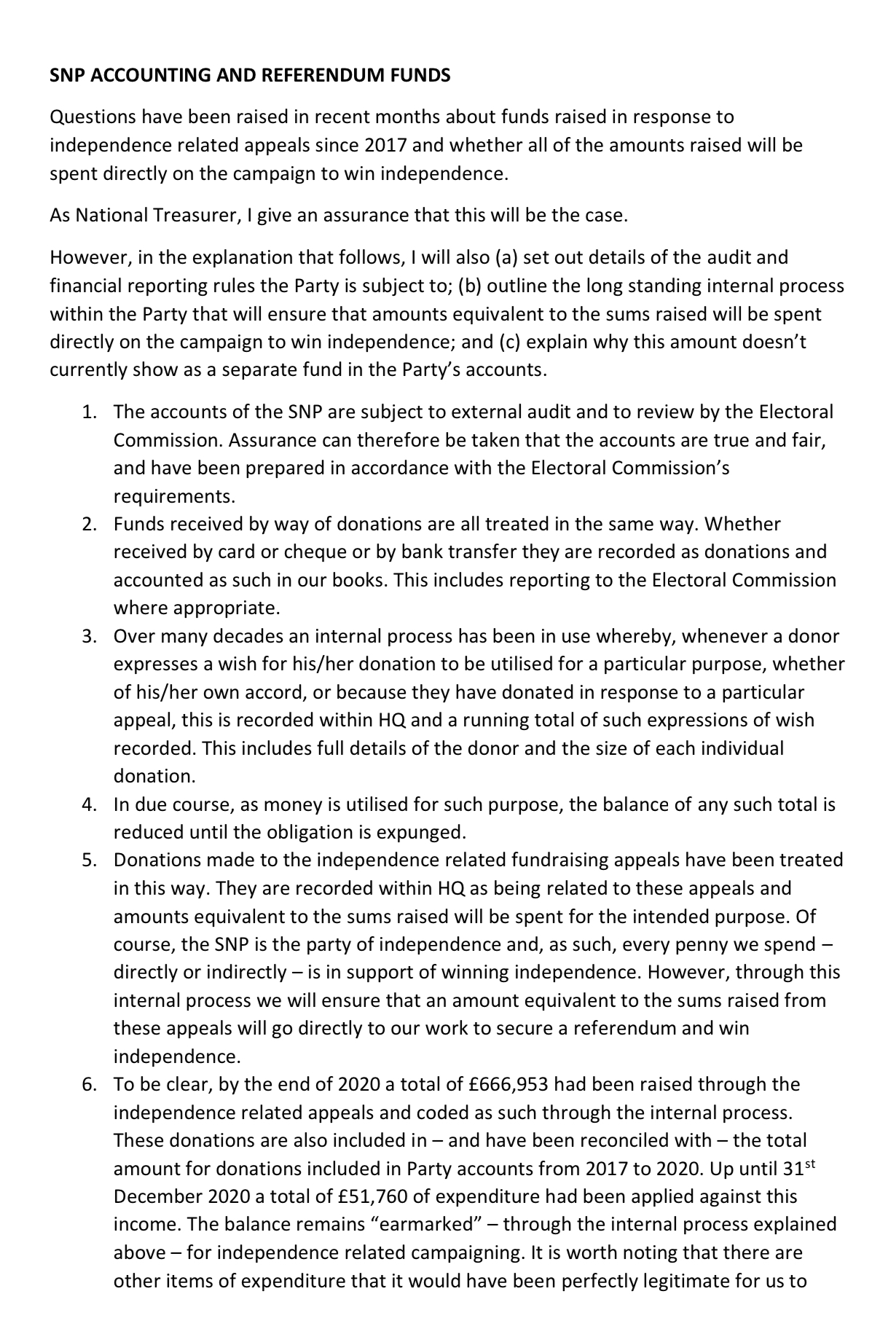 ********************************************************