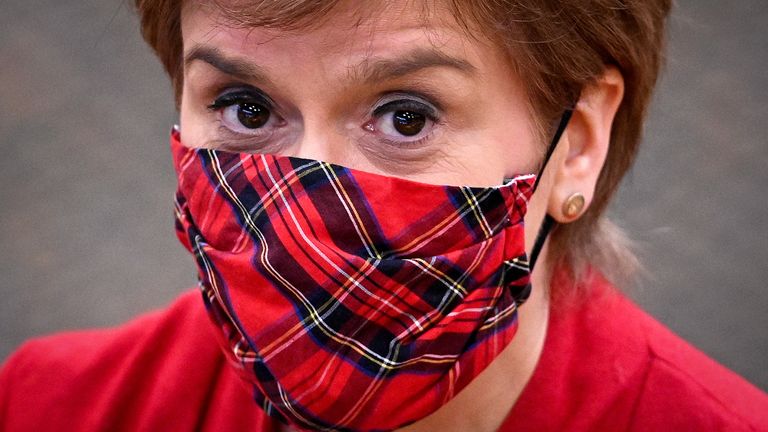 If my old pal, Frederic Lindsay was still alive, a fine novelist and independence supporter all his days, he would be shocked at the chaotic state the SNP now finds itself in, mired in vainglorious, deeply flawed, divisive policies for the few, intolerant of dissent among its ranks, fearful of pursuing its core raison de'tre, Scotland's self-governance. The despicable hunting of Alex Salmond alone would have had him resign his membership followed by a razor-sharp letter in the Scotsman and Times. Every month Eric attended, religiously, two meetings, his local writer's organisation, PEN, a worldwide association of writers, founded to promote friendship and intellectual co-operation, and his branch of the SNP, probably the most unfriendly gathering of disunited minds these days. 
Back when we shared a drink and talked of psychological crime thrillers to adapt for the big screen, we shared the view that Stieg Larsson's creation of Lisbeth Salander – the vengeful motorbike rider with a dragon tattoo on her back and ankle – was the most welcome invention of a modern woman fighting to take control of her own body since Emmeline Pankhurst and Dr Marie Stopes. The character was a revelation. Neither of us would raise a glass today to the 'liberated' activities of Nicola Sturgeon who has taken the rights of women back decades.
The loner as leader
Religious is close to 'cult', a noun appended to the Scottish National Party almost every day by press pundits and Twitterati alike. Well protected by her Praetorian Guard of weak men and fiery women, her disreputable husband hovering in the background, SNP account books tucked inside his underpants where no one will ever venture, Nicola Sturgeon has most definitely managed her image to such as extent the use of cult is justified.
Attached to her public persona, our first minister's feverishly protective fans fire down lightning bolts on unbelievers. They are ferocious. What they have to say about her skills is awe inspiring. What they have to say about self-governance is reduced to SNP HQ approved slogans.
The undignified
Her opponents claim she is the one undermining the move to self-reliance. Her adoring disciples claim she is without fault, the only person qualified to lead Scotland to independence. Included in that latter summation are some distinguished voices who have broken free of their normal diplomacy to make plain they don't care about her chronic failures; she is leader incomparable.
Their sudden attacks on persistent, well-informed critics are posted in fury. I shall not dignify any by naming them. None rode to the rescue when Cherry, MacDonald, Hanvey or Salmond and other colleagues were being crucified. People can become overly-sentimental when faced by a choice of censoring an elected official whom they have known for some time. In this case, their sense of justice was non-existent. They may demand respect for the first minister, but they forfeit respect for themselves.
Of cliques, claques and cults
Attached to a political party in government, cult is troubling. It denotes an intolerance to contrary views, parochialism trumps rational discussion, evidence is rejected, a closed mind, wanting the world to mirror your narrow view of it. The act of knowing is not a joy. The cult member already knows it all. You cannot teach them a thing.
When in my twenties I studied philosophy, devoured tombs on the subject like a hungry caterpillar. I wanted to know what made us tick living in a Christian society, particularly those of us who reject the notion of a deity floating up in the sky, eternal life in the Hereafter, and a fiery well managed hell in the bowels of the earth if a bad person. I wanted to know if we are truly free thinkers, or guided by a Christian conscience all our lives, whether we know it or not. I came to no great conclusion other than Presbyterianism can be oppressive, reduce minds to the judgemental, and I was missing out on sunny days. Scotland's freedom was an altogether different matter.
In the political world, we have not yet jailed a man for years who told the truth, but we did try to jail a man for being innocent of a crime. When it comes to the darker features of this world we can look at our own UK government. As Julian Assange has proved – to the cost of his health – Chief Whistle Blower and prisoner of the British State, we are manipulated by those we trusted enough to elect. His truism "wars of the last fifty years have been the result of press lies" is a jolt to the belief we live in the best of all possible worlds, democracy perfected. If the SNP do not uphold the law embodied in the democratic spirit who sanctions them?
Under Thatcher, the state learned to use science and propaganda to promote its ends to a greater degree than any administration since the Second World War. Is the SNP in that league? I do not think so, not yet, at any rate. We forgive the SNP a lot, overlook the worst because, well, it's on our side, the side of Scotland, or so it seems. But as soon as it slips from the shafts of fair play and honesty, we feel betrayed. Some fanatical SNP members block all wrong-doing out of their mind. It did not happen.
Those who praise the state for clamping down on uncomfortable dissent are encouraged to nurse loyal citizens, and to place the state as something higher than mere private citizens.
Hegel rejected
This reasoning is why, in my bookish days – abandoned for more practical pursuits – I rejected the views expressed by Georg Wilhelm Friedrich Hegel as professional philosophers have done, a man once held in high esteem in Germany. Karl Marx was a great admirer of Hegel, a disciple in his youth, Hegel having a profound influence on his political theory, some of which can be detected in his view that the state has a life of its own. Marxists advocate a kind of society which is good in itself, regardless of whether it will bring happiness to individuals. There are shades of this dogma under headmistress Sturgeon.
Those delighted with her progress demonstrate how authoritarian edicts only bring happiness to those in the chosen hierarchy privileged to rule. And that is what I see is the rotten core of the current SNP, not the rank and file, but the higher echelons. I see more arrogance than cult.
Hegel wrote: "The essential being is the union of the subjective with the rational will [that is, our unerring ability to fit reality to suit or prejudices]; it is the moral Whole, the State, which is that form of reality in which the individual has and enjoys his freedom; but on condition of recognising, believing in and willing that which is common to the Whole … the state is the existing, realised moral life. The morality (sittlichkeit), of the State is not of that ethical (moralische), reflective kind, the true morality is based on the principles of abiding by one's duty to the State at large."
Simply put, believe what the SNP State tells us is true (a referendum next year), or be excommunicated and disenfranchised by and from 'right thinking' people. Of course, readers do not need me to add that this view is objectionable.
To Hegel, people who believed in the state had the right to force their beliefs and tastes on society. This view leads to 'nasty parties', as the Tories are often described, a party that does not care about how it abandons ethics and scruples. We get a kind of administrative aristocracy. To be SNP is to be right and bright. To be anything else is dumb and scum. To achieve promotion within that society, dissent from the orthodox creed is unacceptable.
A new Scotland subverted
The state tends to ignore the individual and their happiness. Independence of judgement becomes taboo, errant, marking out a person as deviant. The last thing Scotland needs in the middle of a new Enlightenment is docile, uncritical citizens, blindly serving party dogma. This is why I welcome the appearance of the ALBA party. It offers a counter view to solutions.
Everybody likes to be a member of some community, club, or tribe. For a long time everybody was welcomed by the SNP to their community. It took all sorts. That has altered for the worse. It is a party that has disenfranchised so many and moved into a highly reactionary, defensive position. It has built a citadel on a hill. Instead of creating a great degree of cooperation, welcoming another independence party, for example, the SNP has built a wall around itself.
For someone creatively minded, it is unhealthy to hold tight to one fixed belief and never gain knowledge. Each day is a day for learning. Nicola Sturgeon wants conformity, the antithesis of a liberated Scotland. On that route lies stagnation and despair. Vitality is smothered. How sad to report, Scotland's first minister has presided over, indeed encouraged, a gradual suppression of independent thought.
****************************************************